Gay guide to Rome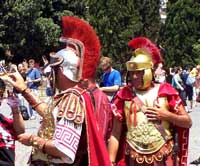 This is Nighttours Rome, an objective look on gay nightlife in the Eternal City of Rome. We are currently adding more and more information of (gay) Rome to our website. Any help would be appreciated! Please contact us if you have comments or additions.
History
According to legend, the city of Rome was founded by the twins Romulus and Remus on April 21, 753 BC. Nowadays is the capital of Italy and of the Catholic Church, the residence of our friend The Pope.
Rome is like one huge historical open air museum: the Colosseum (70-80) and the largest amphitheatre ever built in the Roman Empire, the Roman Forum, the Pantheon, the Trajan's Column, the Catacombs of Rome, the Circus Maximus, the Baths of Caracalla, the Arch of Constantine, the Pyramid of Cestius, Vatican City, the Piazza Navona and the Spanish Stairs. The list of things to see is endless.
Where to stay in Rome?
You can book your hotel here. We provide maps with many hotels in the center.
Hotels in Rome
Rome gay nightlife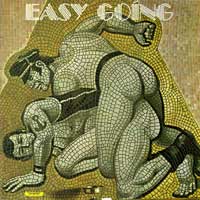 Rome does not have a central gay village. Most bars and clubs are scattered throughout the city. In summer the biggest weekly gay event is the Gay Village, where most of the gay boys and lesbian girls will party and enjoy shows.
Gorgeous guys are everywhere in Rome. However, if you don't speak Italian, they are a bit hard to approach. Most of them are typical Italian fashion maniacs with a "look at me, but don't touch me" attitude.
Luckily, sex clubs are becoming very popular (despite the pope as neighbour). So you mind end up with one of those guys in one of the many gay cruise clubs in town. In Italy to enter in a (straight or gay) place, where there is sex inside, you must be a member of it and have a membership card. Most of the time you can buy one at the entrance.
Regular gay bars or clubs (where you can bring your lady friend or mom) are a little bit more difficult to find. Rome has many gay parties throughout the year, especially in summer. Some gay clubs or bars will just close during the summer months, so beware of that too.
For all gay places you need a membership card, these ones can be obtained at the door but cost some money (valid for a year for all gay places).
Rome gay map
We list all gay bars, clubs and saunas on our interactive gay map. This helps you also to find a hotel in Rome.
Rome gay map